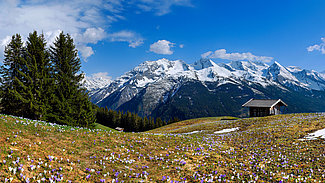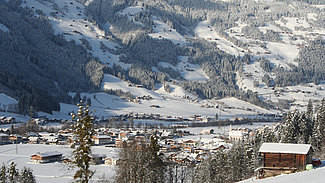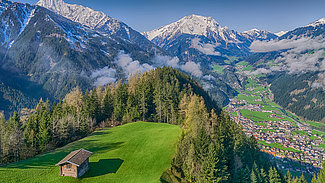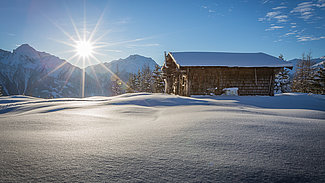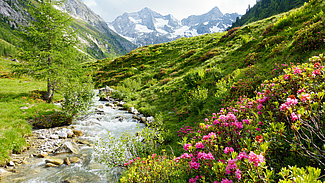 Dein Boutiquehotel im Zillertal
Tips for exploring the Zillertal valley
Watch the eagles take flight, visit the majestic glaciers, conquer winding mountain pass roads, and enjoy the beautiful views. HUBER'S excursion tips for the Zillertal valley's unbelievably beautiful sights.
Get to know the Zillertal valley
Discover new facets of the Zillertal valley and get to know the region and its people. The slopes and hiking trails are only part of what the area has to offer. Observe, taste, discover, and make friends - that's what a holiday in the Zillertal valley is all about!
Austria's best glacier ski resort promises plenty of fun 365 days a year, with reliably snowy slopes, excellent cuisine, and unique natural experiences.
From family-friendly strolls through the mountain pastures to more challenging excursions scrabbling up the peaks, there's something for every level here. Stop in the many huts to enjoy sweeping views from the Großglockner to the Dolomites.
Schlegeis hiking paradise
Take the Alpine road south from Mayrhofen to reach the very heart of the Zillertal Alps, and the 131m high,double-curved Schlegeis reservoir.
Fragrant Swiss pine forests, shimmering water and gleaming glacier ice all create a lasting impression. A wide range of walking and hiking trails lead you all around the reservoir and into the heart of the Alps.
Eagles, buzzards, and eagle owls are the stars of the show here. Their spectacular aerial performances amaze crowds every day at 2:00 PM. You'll also gain fascinating insight into the birds' behaviour and habits.
Tip:: "Falconer for a day" - spend a full day and evening behind the scenes for a taste of life as a falconer. Please inquire at reception for more information.
Excursion tip; Zillertaler Höhenstraße (High Road)
One the most beautiful Alpine roads in Austria, the high road winds and twists its way through the Zillertal's mountainous landscape.
A number of cafés and traditional guest houses offer delicious cuisine along the way, but the real highlights are the astounding views, of course.
"If music is empowering, then the Erl Tyrolean Festival is freedom."

Discover the Zillertal valley with the right recommendations

In addition to these four highlights, the Zillertal valley is bursting with countless other destinationsthat you won't want to miss. These include the Gerlos Alpine Road , the historical gold mine , and the Hainzenberg zoo . The reception staff at HUBER'S boutique hotel will be glad to offer you their recommendations.
made with passion by GO.WEST