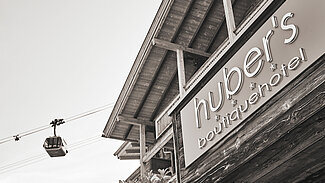 Your lifestyle hotel in the Zillertal valley
carefree and safe holiday
#stay safe
Enjoy a carefree and safe holiday - "Stay safe" on the mountains and in the midst of nature. Welcoming & friendly is our motto and we want it to stay that way, even in times like these.
Our house offers generous hospitality and relaxing calm, thanks to its beautiful location in the midst of nature, with only 36 rooms, surrounded by expansive natural landscapes.
We ensure sufficient distancing in our restaurants with garden & terrace, in order for the breakfast buffet and evening salad buffet to be enjoyed unreservedly. Evening diners are also well catered for with exclusive table service.
Our pool area and GREEN-SPA also offer ample space. All areas can be used without restrictions, as the virus cannot withstand chlorine and high temperatures. These areas are also disinfected daily.
Door handles, switches and fittings are disinfected daily in our spacious and airy rooms - all with balcony and wonderful views.
Currently, you are not required to wear a face covering when staying with us, but if you feel safer wearing one, you are more than welcome. We leave this decision entirely up to our guests and trust in their ability to act in a socially responsible manner. What is very important to us: that you maintain sufficient space between you and other guests (in Austria, a distance the size of a baby elephant is recommended). We take official measures and requirements very seriously - and our highly skilled staff have received excellent training.
Despite all this, we won't allow our spirits to be dampened and will strive to ensure that each and every guest enjoys a carefree stay.
If you have any further questions, our reception is at your disposal daily from 8:00 to 20:00 hrs.