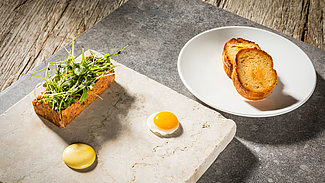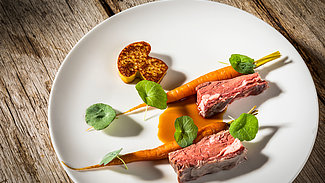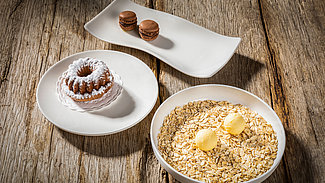 Your lifestyle hotel in the Zillertal valley
Mayrhofen's gourmet restaurant
Enjoy the best of fine cuisine at our à la carte restaurant in Mayrhofen.. Discerning diners, whether guests of HUBER'S boutique hotel or otherwise, are well met here.

In our kitchen, fine dining means thinking outside the box: traditional dishes are refined and polished, and international specialties get a new twist.
Natural delights - all year long...
Enjoy freshly prepared delicacies with a view of the Zillertal valley's beautiful Alpine nature. Depending on the season, we gladly offer our gourmet menu inside HUBER'S Restaurant or out on the terrace, with its idyllic orchard.
HUBER'S À la Carte restaurant accepts table reservations Or are you throwing a party with family and friends? We look forward to your inquiries, and will gladly work with you to plan a special evening!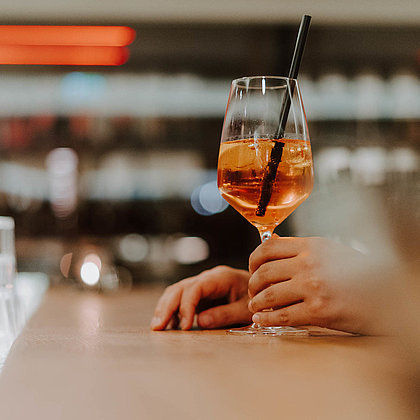 Wine & Bar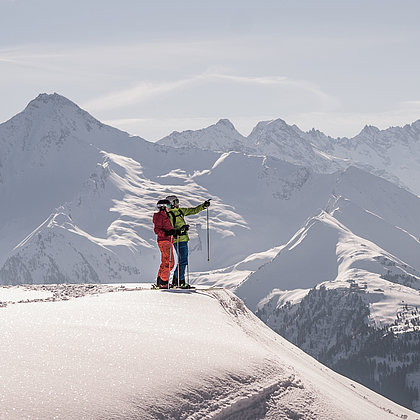 Skiing in the Zillertal valley
read more
In the heart of the Mayrhofen Ski Resort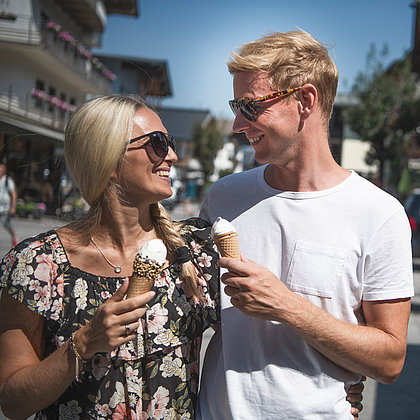 Shopping in Tyrol